Light Weight Air Data Sensors
Product Announcement from HARCO, LLC.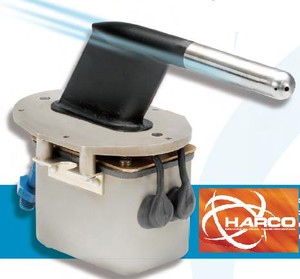 HARCO offers pitot, pitot static and pitot/angle-of-attack probes to help you design the air data system meeting your configuration and performance needs. We've applied out patented SIMx™ material to the pitot de-icing heaters, which has the benefit of extending the operational lifetime of this assembly. In addition, special hydrophobic coatings are applied to the surface to enhance its performance in icing conditions. The use of light weight materials is made possible by proprietary forming techniques for the joining of dissimilar metallic product components. Probes may be configured as stand alone with pneumatic outputs to the Air Data Computer, or they may integrate the computing function and eliminate the pneumatic connection.
Harco Labs is a patent holder for a number of specialized avionics solutions and products
High Reliability Heater Modules for Air Data Sensors
Backshell Assembly for Repairable Cable Assembly
Electromagnetic Forming (Patent Pending)
We meet these Aviation Industry Standards:
DO178 (all levels) Software Considerations in Airborne Systems and Equipment Certification
DO160D Environmental Conditions and Test Procedures for Airborne Equipment
FAA Technical Standard Orders (TSO) authorization for Air Data Computer and Software
ISO 9001:2000
AS9100:2004
Nadcap Accredited for Welding and Brazing
See the detailed brochure on our products and capabilities for the avionics sector HERE
---