Ultra-High Temp Custom Furnaces
Product Announcement from Harper International Corporation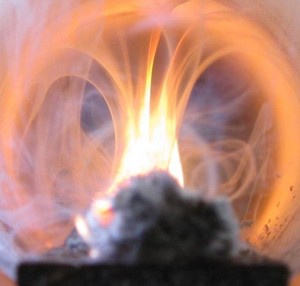 Harper International has been world leader in thermal processing solutions for advanced materials for decades. One of our continuous furnace systems, the ultra-high temperature (UHT) furnace is rated to 3000° and is completely customized for your needs.
As the go-to provider of UHTs, Harper was recently awarded multiple contracts for our advanced designs. One system, rated at 2800°C, is to be installed at FISIPE in Portugal funded through EUCARBON, a project of European Union 7th Framework Program granted to INEGI the Institute of Mechanical Engineering and Industrial Management in Porto. The system will be used for the development of high modulus carbon fiber, primarily used in applications requiring high rigidity.
Harper's team of engineering experts makes use of innovative design techniques to navigate the difficulties of developing a system that must operate at such high temperatures for extended periods of time. Most materials used in the construction of a furnace, such as the heating elements and insulation, will be consumed as part of the reaction with exposure to such high temperatures. Harper employs its years of experience and multiple proprietary features to implement systems that perform reliably for extended periods at these elevated temperatures.
Harper has proven ability to engineer and scale up efficient, dependable solutions time and time again. Our extraordinary technology is continuing to drive the market. See what we can offer you by contacting us now!
---