Heraeus deuterium lamps for HPLC applications
Product Announcement from Heraeus Noblelight America LLC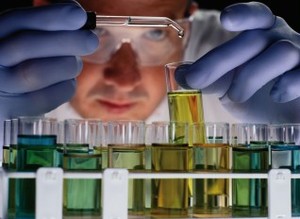 Heraeus deuterium lamps are used as light sources in high pressure liquid chromatography (HPLC). HPLC is a state-of-the-art analytical technique, which is used today to check the purity of pharmaceutical drugs and contamination in food produce.
Heraeus deuterium lamps provide the light sources for these high sensitivity analyses and help determine traces of undesired contamination, for example melamine in milk powder for babies. They generate a continuum spectrum with wavelengths ranging from UV to the visible, making them the ideal light source for high precision absorption measurements in the laboratory. To comply with the lower detection limits and higher resolution of modern analysis instruments, the latest generation of Heraeus deuterium lamps achieves noise values that are 2 to 3 times lower compared to those conventional deuterium lamps, with approx. 30% less radiated power. This makes them ideal for use in UHPLC (ultra-high performance liquid chromatography) detectors which are for example used in medical blood examination drug tests.
HPLC is a separation technique in which a sample mixture is introduced into a column. The different compounds of the mixture pass through the column at different rates due to differences in their partitioning behavior between the mobile phase and the stationary phase. At the end of the column the mixture is now separated in its single compounds and can be detected by using a UV-Vis detector to measure the absorption of the substances at a set wavelength. The absorption value is proportional to the concentration of the compound (Beer- Lambert Law).
---