Product Announcement from Hiden Analytical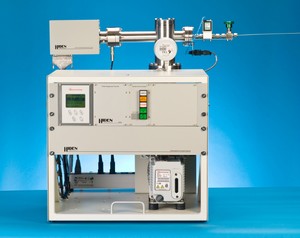 Rapid, quantitative analysis of reactive / corrosive mixtures in your chamber / produced in your process.
Soil core analysis
Fermentation Process Analysis
Water Analysis in Estuary, River or Reservoir
Groundwater Contamination Studies
Methane Production Control
Microbiological / Enzyme activity studies
Environmental monitoring
The HPR-40 dissolved species gas analysis system is a compact bench-top gas analysis system for monitoring of dissolved / evolved gases, featuring:
Compact bench-top / mobile cart / console rack construction.
High Sensitivity (to 5 ppb), Mass range options 200, 300 or 510 amu.
Fast valve dissolved species probe incorporating permeable silicone membrane.
Membrane re-circulation cell option for extended, dynamic studies.
Penning Gauge and interlocks to provide over pressure protection.
Fast action automatic shut off valve in case of probe failure.
Ioniser liquid N2 cryopanels for optimum vacuum / minimal spectral interference.
Vacuum manifold isolation gate valve for fast start up at remote locations.
Stability (less than ±0.5% height variation over 24 h).
MASsoft control via RS232, RS485 or Ethernet LAN.
Soft Ionisation for the analysis of complex organics / appearance MS studies.
4 or 8 way multiplexed inlet for sampling from multiple probes.
You have successfully added from to your part list.
---