YSS Plastic Molding Steels: HI-PM Series
Product Announcement from Hitachi Metals America, LLC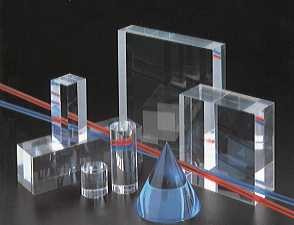 Hitachi's YSS Plastic Mold Steels "HI-PM" Series are increasing popularity in compliance with advanced plastic molding technology. "HI-PM" Series are fulfilling demands of plastic industry for molds that provide crepe- and mirror-finishability and mold durability for corrosive gas generating and reinforced resins.
"HI-PM" Series cover different hardness requirements and various applications.
a) 40HRC Prehardend Grade:
HI-PM MAGIC: Advanced plastic mold steel for general purposes. HI-PM MAGIC is a newly developed grade which has both high durability and excellent processability. Easy weldability will make setup of the new products of home electronics, OA equipments or auto parts smoother.
CENA1: Precipitation hardening, rust-resisting greade for precise mold. CENA1 is new concept grade breaking through with rust resistivity and excellent machinability. CENA1 is manufactured by consumable electrode remelting method, having exceptional high purity and suite for critical surface finish.
HI-PM PRO: For high quality precision application such as high grade lens mold, HI-PM PRO is an excellent mold steel with great mirror polishability by consumable electrode remelting method. HI-PM PRO combines high toughness and good machinability compared to P21 group steel. Substantial reduction of working time in mold production can be attained.
b) 32HRC Prehardend Grade:
HI-PM7: For medium and large mold for general application. HI-PM7 is plastic mold steel prehardened to 29~33HRC fitted for medium and large size mold, having good machinability and weldability. In addition, it has good morror polishability and EDMachinability to make itself one of the best steel in this class grade.
Visit Hitachi Metals, Ltd. or contact us today to learn more about Hitachi's YSS High Quality Plastic Mold Steels, HI-PM Series.
---