Non-toxic liquid burnishing compound
Product Announcement from Hubbard-Hall Inc.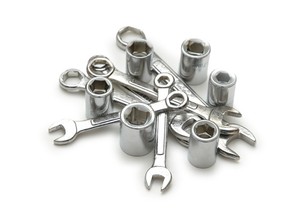 Lusterlume 27 is an exceptional liquid cleaner-burnishing compound especially formulated for both conventional barrel and vibratory finishing. Lusterlume 27 may be used on most metals, but is especially indicated for use on copper, brass, zinc, and aluminum. Lusterlume 27 possesses exceptional detergent properties, permitting its use on many moderately dirty or oily surfaces.
ADVANTAGES OF LUSTERLUME 27
Pleasant odor, non-toxic.
May be used on most metals; with all types of media.
May be used in all types of equipment, conventional barrels or vibratory types.
Provides excellent cushioning.
Free-rinsing; Does not leave an undesirable soap film on the work. Work can be plated without any difficulty after rinsing.
Concentrated material; low use concentration usually satisfactory
Possesses unusual detergent properties. Works well even on many moderately oily surfaces.
Effective on tarnished brass or copper.
PROPERTIES OF LUSTERLUME 27
Appearance: clear, water-white liquid
pH: 2.0 (concentrate)
Odor: pleasant aromatic
---