Product Announcement from INVISTA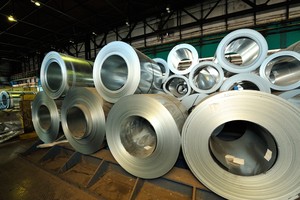 FlexiSolv® benzyl alcohol (BA) is a highly-refined, pure, aromatic, primary alcohol with a wide variety of applications as a solvent and chemical intermediate. Its physical, chemical, and regulatory advantages make FlexiSolv™ benzyl alcohol a preferred alternative to methylene chloride, isophorone, NMP, E-series glycol ethers, and other solvents targeted for replacement.
Because of its low vapor pressure, BA is treated favorably under certain VOC regulations in the U.S. and Europe. In the U.S., BA meets the consumer products LVP-VOC exemption criteria established by California Air Resources Board (CARB) for consumer and institutional products and the federal LVP-VOC exemption criteria for consumer products per 40 CFR 59.203(f)1. This means it is not considered a VOC when calculating VOC content in regulated consumer and institutional product categories. In Europe, BA is not classified as a VOC as defined in the European Solvents Emissions Directive.1
The physical and chemical properties of BA make it a desirable and versatile material for a wide variety of consumer and industrial applications. BA is a clear, colorless, low-viscosity, slow-evaporating liquid with a mild aromatic odor. It is non-flammable, non-combustible, and readily biodegradable by OECD 301D. BA is compatible with and readily soluble in a wide variety of common organic solvents. Although BA has limited solubility in water, it is water-stable over a wide pH range.
FlexiSolv® benzyl alcohol is a versatile solvent that can be used alone or in customized blends with other solvents to dissolve many polymers or resins useful in inks, coatings, adhesives, and sealants. It can be used for a wide variety of cleaning and degreasing tasks and in a multitude of products targeted at industrial, consumer, or institutional markets.
Typical solvent applications:
Inks and lacquers
Glues and Adhesives
Paints and coatings, especially epoxy
Paint strippers
Graffiti removers
Wax removers
Cleaning formulations (hand cleaners, industrial, electronic, hard surface, and general purpose cleaners
Photographic chemicals
Chemical intermediate
Chemical process solvent
1 According to European Solvents Emissions Directive 1999/13/EC, BA is not a VOC when applied at 27°C or less at normal atmospheric pressure. However, BA is a VOC as defined in the European "Paint Directive" 2004/42/EC and the Swiss VOC Ordinance.
For comprehensive technical and applications information please refer to the Technical Data Sheet.
You have successfully added from to your part list.
---