Drying & Blow Off Using 80% Less Energy
Product Announcement from ITW Air Management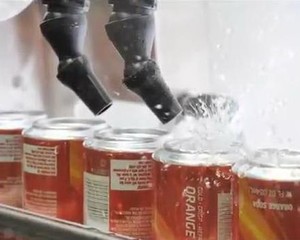 Industrial manufacturers doing product drying or blow off will reduce energy usage by 80% by installing a Paxton airsystem to replace compressed air; and by 50% when replacing a regen or other blower system. And energy savings are just one benefit: an industrial parts coating operation improved product quality; maintenance time was slashed by a commercial bakery; and a bottling facility eliminated rejects during labeling.
Scroll down to see the comprehensive video
Baked Goods Plant Realizes 60% Energy Savings: A major industrial bakery gains multiple benefits by switching from an energy inefficient drying system to an air drying system by Paxton Products. Click Here to Read
Perfect Date Coding with 80% Less Energy Usage: A leading U.S. soda bottler replaces a compressed air drying system with a high efficiency centrifugal blower system. Click Here to Read
Engineering Solutions for the PCB Industry: Paxton engineers a custom solution for a customer's power issue. Click Here to Read
Use the links on the left to visit our website or e mail your questions
You have successfully added from to your part list.
---