Expert EXT Series Calibration Equipment
Product Announcement from Ingersoll Rand Industrial Technologies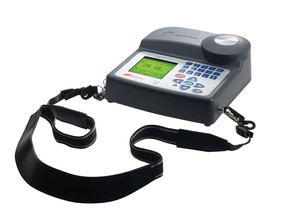 EXTT Series torque testers
The EXTT Series torque testers comprises four models of torque testers with integrated transducers that allow rapid and accurate torque checking of lower torque fastening tools from 0.1 to 30 Nm (1 to 265 in-lb). The EXTT's enhanced features include track and peak modes for most hand and power tools, a pulse mode that measures and counts pulses of pulse tools, and a click mode for hand-click wrenches.
EXTA Series torque analyzer
The EXTA Series torque analyzer shares the same compact, sleek design but is designed for portability and use with a broad range of external transducers: whether torque only or torque and angle. It can dynamically measure and record the output of precision fastening tools on the application or the workbench in both directions when coupled with our automatically recognized Smart or Industry Standard transducers. Joint simulators are also available to emulate different joint rates from hard to soft and can be used with both stationary and rotary transducers when working away from the application.
---