Fuse Holders and Fuse Carriers
Product Announcement from Interpower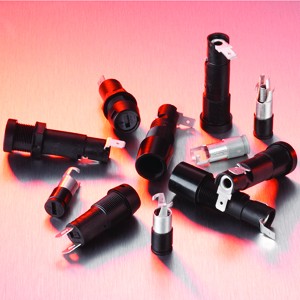 Interpower Corporation has two new fuse holder series. The 8092 series fuse holders accommodate both the international and North American fuses. UL recognition at 20A, CSA at 16A and VDE at 10A.
8093 series fuse holders accommodate the international fuse. cURus (Canadian and US UL recognition) at 16A, VDE at 10A. Both series are rated at 250V, carry an IP40 rating, RoHS compliant and are "touch proof."
Over 4 million parts in-stock. Immediate shipping available for in-stock item orders received by 6:00 p.m. Central Time. For ordering and technical information, please contact our Customer Service Department at (800) 662-2290 or order online at www.interpower.com.
Order a free Catalog on CD today! Email catalog@interpower.com or call toll-free.
---