Rewireable Plug and Connector for Brazil
Product Announcement from Interpower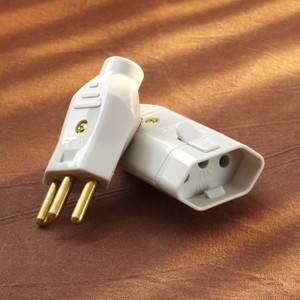 Interpower Corporation is proud to announce that we have expanded our plug, socket, and connector product line to include Brazilian rewireable plugs and connectors.
Interpower Corporation now offers a 10A/250VAC rewireable plug 88040200 and connector 88040210, as well as a 20A/250VAC rewireable plug 88040300 and connector 88040310 for use in Brazil. These new products are approved by INMETRO, and are tested by TUV. The mating plugs and connectors offer a special locking feature for safety.
Interpower Corporation offers no minimum order requirements. Same day shipments are available for stock item orders received by 6 p.m. CST. For technical information including drawings and approval documents, or to place an order, please contact our Customer Service Department from 7 a.m. to 7 p.m. CST at (800) 662-2290, email sales@interpower.com, or visit our website at www.interpower.com.
---