Product Announcement from JENFAB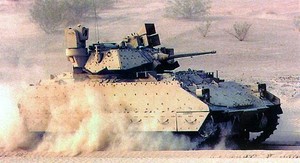 JENFAB builds Aqueous Parts Washers used in Manufacturing-Repair and Overhaul operations in the Defense-Aerospace & Automotive Industries.
Click here for more information on JENFAB Systems built for MRO Operations:
When Jet Engines are taken apart there are hundreds of components that require cleaning. Jenfab LeanClean Rotating Basket Part Washers use water based chemistry combined with Immersion Cleaning, Spray Cleaning and Ultrasonic Cleaning to remove carbon deposits, grease and oils.
Transmissions from fighting vehicles such as the Bradley and Abrams are torn down and parts are placed on Jenfab conveyor spray washers where they are moved through a series of powerful wash, rinse and blow off stages where high volume spray impingement loosens and removes road dirt, baked on grease and oil.
Cleaning process for Lean Clean Rotating Basket Washer
Parts are rotated in solution
Immersion Wash
Ultrasonic Clean
Immersion Rinse
Ultrasonic Rinse
Dry
Cleaning Process for Conveyor Spray Washer
Spray Wash
Spray Rinse
Blow Off
Benefits
Replace hand cleaning with Hydrocarbons and solvents
Insures consistent cleaning results
Solvent Replacement with safe Water Based Cleaning. These Industrial cleaning/washing systems use environmentally safe aqueous solutions to comply with Green Manufacturing cleaning requirements. Standard machines are offered with cycles for wash, rinse, blow off or dry.
Self contained Blow Off system
JENFAB manufactures both standard and custom aqueous cleaning systems, industrial aqueous part washers, solvent free parts washers and metal parts cleaning equipment. The JENFAB product line includes vertical agitation immersion washers, automotive parts washers, belt conveyor spray washers, ultrasonic degreasers, ultrasonic cleaners and ultrasonic cleaning equipment. We also offer a full line of cellular parts washers for lean manufacturing work cells and one piece flow part cleaning.
Products:
One Piece Flow Parts Washers / Continuous Flow
The Best Rotary Drum Aqueous Cleaning, Degreasing, Passivating and Phosphate Machines for Over Forty Years.
Jenfab builds One Piece Flow Industrial Parts Washers for Continuous Flow Manufacturing.
In Line Parts Washers / Continuous Feed Part Washers
In Line Parts Washers clean parts fed on a continual basis and are also used for cleaning one piece at a time part flow.
The Aqueous part washers use environmentally friendly water based cleaning chemistries compatable for Green manufacturing environments.
Vertical Agitation Immersion Parts Washer

Aqueous Parts Washers for Green Manufacturing
Belt Conveyor Spray Washers-Automotive Parts Washers-
In-Line and Flow Through Parts Washing-
Surface Finishing and Treatment Machines
Dunnage Washers, Pallet Washers, Tote Pan, and Tote Box Washer Machines
Front Loading Cabinet Parts Washers
Front Loading part washers are normally loaded and unloaded from the front however some designs allow unloading out the back providing an In-line cleaning process.
Robotic Hoist Ultrasonic Cleaning Systems
Rotary Drum / Auger Parts Washer HomeRotary Drum Parts Washers
Jenfab offers several types of Solvent Free Aqueous Cleaning equipment for use in MRO including Aviation, Automotive, Construction and Military Maintenance, Repair and Overhaul. This Water based cleaning equipment includes spray washing, agitated immersion cleaning and Ultrasonic cleaning with some machines combining all three types.
You have successfully added from to your part list.
---