Medical Device Use of Micro Laser Welding
Service Detail from Joining Technologies, Inc.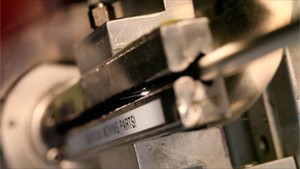 Micro laser welding has countless applications in nearly all areas of manufacturing, including electronics, automotive systems, aerospace and medical devices. Many applications such as guide wires, cutting tools, pacemakers, hearing aids and much more.
Joining Technologies performs ultra-high precision welding for demanding applications using the most modern laser equipment available today. Our experienced laser welding engineers have the knowledge and skills to create the most critical surgical instruments, sensor assemblies and other precision devices. Employing the latest in motion control and high-speed beam scanning, we're able to produce precision welds at incredible speeds that simply aren't possible with conventional welding systems.
---