PURSUING ISO 13485 CERTIFICATION
Service Detail from Joining Technologies, Inc.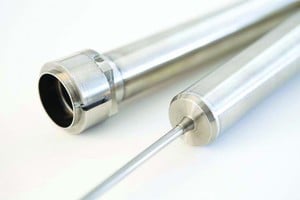 JOINING TECHNOLOGIES PURSUING ISO 13485 CERTIFICATION FOR QUALITY MANAGEMENT FOR DESIGN AND MANUFACTURING OF MEDICAL DEVICES
Demonstrates commitment to processing parts to rigorous standards
Joining Technologies, Inc., an innovator in industrial laser applications, announces that it is on schedule to be certified this year to the ISO 13485 standard for the manufacture of medical devices. Joining Technologies is one of very few welding service companies committed to meeting the ISO 13485 Medical Device Standard. Already certified to quality management standards under NADCAP (National Aerospace and Defense Contractors Accreditation Program) and AS9100, Joining Technologies' decision to obtain the ISO 13485 certification sets it apart from other welding houses, and demonstrates its commitment to processing parts to the same rigorous standards as its major medical device customers.
Achieving the new standard is expected to strengthen Joining Technologies' relationship with current customers, expand its growing medical customer base, and further enhance its capabilities with Tier 1 suppliers.
To guide the certification process, Joining Technologies has contracted with CONNSTEP, a non-profit business consulting organization that specializes in assisting manufacturing firms implementing ISO quality management systems. CONNSTEP will assist with the internal quality auditing, prepare Joining Technologies for the registration audit, and train internal quality auditors. The formal audit with the ISO registrar is expected to be finalized by late autumn 2012.
About Joining Technologies
Headquartered in East Granby, CT, Joining Technologies is an innovator in precision fusion processes, including laser and electron beam welding, laser additive manufacturing, and weld system design and integration. The company's extraordinary engineering talent continues to develop economical solutions for joining metal components primarily in the medical device, sensors, aerospace, military, energy, and firearms industries. Joining Technologies has created a corporate culture that rewards innovation and teamwork, and continues to invest in infrastructure, making it the most highly evolved and reliable operation of its kind. For more information, call 1.800.266.1966, email sales@joiningtech.com
You have successfully added from to your part list.
---