Product Announcement from KENTEK Corporation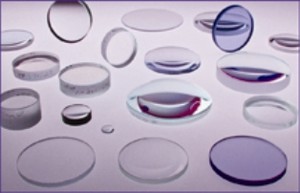 Call Kentek for all your Laser Optics needs. We stock optics for many industrial and medical systems. We will also build to your specifications. Upgrade your coatings with our exceptional high temperature and "diamond resistant" coatings.
Lenses: Plano Convex, Bi-Convex, Plano Concave, Bi-Concave, Meniscus, Aspheric, Achromatic Doublet, Positive Cylindrical, Negative Cylindrical, Hastings Triplets, Ball, Fresnel
Mirrors: High Reflector, Partial Reflector, Beam Splitter, Dichroic
Materials: BK-7, Fused Silica, Plastic, Quartz, Silicon, Zinc Selenide, Germanium, Mineral Filter Glass, Sapphire
Coatings: Antireflection, Broadband, Short Pass, Long Pass, Reflective
Optical filters have two basic purposes, to filter unwanted wavelengths that can decrease efficiency or cause component damage and to assist in cooling optical components. Our glass and coating technologies can increase the efficiency of your system and reduce the likelihood of component damage.
You have successfully added from to your part list.
---