BLDC Diaphragm Pump has High Flow and Low Vacuum
Product Announcement from KNF Neuberger, Inc.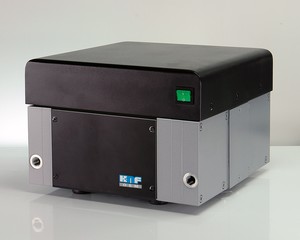 Rated at 50 LPM free-flow, it can achieve 1.5 mbar absolute end vacuum, with exceptional flow at lower pressures. This pump is very quiet and cool running, utilizing either an IP-54 AC motor, or an efficient brushless DC motor that features remote speed control capability. This allows instrumentation to determine pump performance based on demand or other criterion. A high level of gas-tightness is achieved, approximately 6 x 10-3 mbar x l/s. Typical applications are in the fields of analytical chemistry, medicine and production technologies. The N940 also supports turbomolecular systems as roughing pumps.
---