Pro-Med Professional Media & Medical Displays
Product Announcement from KOE Americas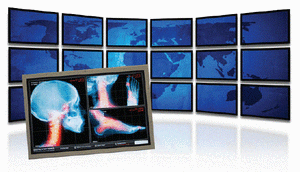 KOE Americas' "Pro-Med" Display series highlights our High Performance IPS LED Displays which are specifically designed for the High Definition or Large format Media Editing and Medical Diagnosis professions. These high contrast displays provide unparalleled color purity and stability with superior color reproduction and half tone processing across the field of view at extremely wide viewing angles for when the details really count.
Media and Medical Liquid Crystal Displays
IPS - IPS for accurate color and grey scale reproduction at any angle
High Resolution - Mostly HD or higher for detail discrimination
High Contrast - About 1000:1 for accurate deep shadow representation
LED - LED backlight for long brightness life, safer operation without high voltage, reduced high frequency electro-magnetic emissions, smaller environmental footprint without the mercury and HV inverter from ccfl backlights
Visit KOE Americas or contact us today for more details.
---