RUGGED + Display Series Energy Efficient Solution
Product Announcement from KOE Americas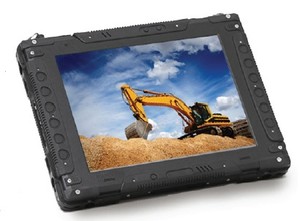 KOE America's RUGGED + LED backlight system is the key to providing a cleaner, more durable, energy efficient solution to extreme industrial display implementations. Our Ultra Wide Temperature Rated (UWTR) Long Life LED liquid crystal displays undergo thousands of hours of rigorous environmental\testing and evaluation before we allow them to be rated RUGGED+.
We first have to verify that the materials and structures inside the display meet the specification limit endurance testing with no material warping, de-lamination or performance degradation. Our RUGGED+ displays show better uniformity, contrast, color tone, response times, life brightness curves and MTBF under these conditions than Wide Temperature Range (WTR) displays which are specified to operate at -30°C and +85°C. Our displays do more than just "operate" under extreme stress they "perform". RUGGED+ displays are not Wide Temperature Range (WTR), but Ultra Wide Temperature Rated" (UWTR) to give you a high performing long life product.
Visit KOE Americas or contact us for more details.
---