New FMCW radar measuring device
Product Announcement from KROHNE Group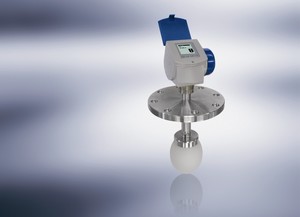 OPTIWAVE 6300 C - New level device for solid application

New FMCW radar measuring device reliably determines the level in solid applications

While in the past, solid silos and stock have generally been monitored using simple limit switches, continuous measuring systems are now increasingly in demand. In many industries this has made a more conscious management of raw materials possible, which ultimately leads to lower storage costs.

For applications in the bulk goods industry, KROHNE has thus developed a reliable solution for measuring supplies of powders and bulk goods. The new FMCW radar measuring device, OPTIWAVE 6300C, is based on more than 20 years of experience and boasts a special antenna which can even detect the typically uneven surfaces in silos. Thanks to the huge dynamics of the device, the outstanding efficiency of the antennas and the FMCW process, no special equipment is necessary to align the antennas. Installation is thus quite simple.

Dust and deposits do not affect the measurements as the new drop antennas do not allow anything to adhere to them. They also feature an outstanding directional receiving pattern (2° angle of reflected beam). And since measurement is non-contact, maintenance expenditures are extremely low.

The user can choose from several materials, antenna sizes and antenna materials. The drop antenna with its ellipsoidal shape is available in sizes DN 80 (material: PP or PTFE) and DN 150 (material: PP). The stainless steel variant is available in sizes DN 40 to DN 150). Depending on the material, application temperatures of up to 200 °C and pressures of up to 40 bar are possible. Even in silos with heights up to 80 metres, the OPTIWAVE 6300 C still measures reliably.

The new OPTIWAVE 6300 C level measuring device can be used anywhere that users require maintenance-free and reliable level determination. For example, silos, hoppers, storage containers or conveyor belts in the cement industry, in mining, in the iron and steel industry, the chemical industry or in the paper industry and in power plants.
You have successfully added from to your part list.
---