Rotary joint rebuild, change seal ring only?
Product Announcement from KADANT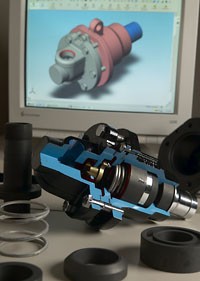 It is important to change more than just the seal ring when the seal ring has reached its end of life. It is always a good practice to replace the "soft parts" in a rotary joint at the same time. Elastomeric seals can become inflexible and cracked after several years in service. Gasket surfaces should be cleaned and new gaskets installed. Internal seal pre-load springs can take a set, particularly in high-temperature applications. Replacing the springs, although not always required, is always a good idea. The associated metal parts can be re-used, often several times, but should be inspected for signs of wear or damage.
---