DCI Custom RF Filters
Product Announcement from Kavveri Telecom Products Limited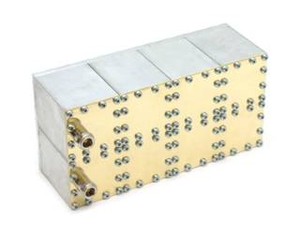 DCI is a unique company in that we offer custom solutions to interference problems as well as "off-the-shelf" products. We work with customers to come up with specific solutions to specific RFI problems. To optimize a customer's selection process, we make most of our bandpass filters available in 4, 6, 8 or 10-poles depending on how much rejection is required.
Our RFI products have high-performance specifications: steep skirts, low loss and low SWR. The products are well built and rugged. Our lower frequency filters are made from extruded aluminum and brass, and our higher frequency filters are machined on our CNC mill. All manufacturing and tuning takes place on our premises.
DCI's products are competitively priced and, equally important, they are turned around quickly. An average customer order is ready to ship in three weeks. In a critical situation, we can have a bandpass filter built, tuned and out the door in 24 hours.
---