Product Announcement from Keller America, Inc.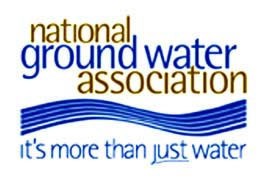 Keller America offers pressure and level measurement products, from OEM pressure sensors to sophisticated autonomous water level loggers.
Come visit Keller America at the NGWA show for the latest advances in level and pressure measurement technology
Low-Cost Level Loggers Redefined
The days of disposable data loggers are over. Keller proudly presents the answer to throw-away liquid level loggers. The DCX-ECO is a revolutionary product that utilizes accumulator cell technology to provide the ONLY rechargeable autonomous level logger available. The power cell is charged via USB connection during data retrieval. Plus, the DCX-ECO features a small, 18mm (0.71 inch) diameter stainless steel housing, making it ideal for a wide array of long and short term liquid level monitoring applications. It is also the only low cost level logger available in absolute, sealed, AND vented versions that can be ranged to your specific level requirement.
The low priced DCX-ECO uses the same non-volatile memory as the other proven Keller loggers, storing up to 57,000 user-specified data points. The software, Logger 4.X, is intuitive, user-friendly, and available free of charge.
Guaranteed Lightning Protection... STANDARD!
Keller America's line of versatile submersible and above ground liquid level transmitters now come equipped with Keller's lightning protection STANDARD at no additional cost. Each Keller transmitter that carries the standard lightning protection also carries a lifetime warranty against damage from voltage surges.
Keller guarantees that if your transmitter is damaged by electrical surges such as lightning strikes, you'll receive a replacement at no cost to you!
Microbore Submersible
The New Microlevel by Keller America is the smallest level transmitter in its class, boasting 0.63" diameter while providing standard features that exceed those of higher priced competition. The ability of the Microlevel to achieve such high performance day after day, over a wide range of operating conditions, makes it ideally suited well test and monitoring applications that demand small size and high performance.
Non-Fouling Lift Station Level Transmitter
Keller America, Inc. is pleased to introduce the LevelRat™, an affordable, lift station level transmitter with a non-fouling, flush Kynar™ diaphragm. Specifically designed for applications that would clog or foul a conventional level transmitter, the LevelRat thrives in nasty environments common in sewage lift stations and other greasy/slurry installations. The Kynar diaphragm provides superior durability and abrasion resistance as compared to competing models, thereby eliminating the need for bulky and awkward protection cages.
DCX-16 Autonomous Data Collector
Keller America, Inc. is pleased to introduce the DCX-16, an autonomous, battery-powered liquid level monitor with built in data logger. The 16-millimeter (0.63 inch) diameter makes the DCX-16 the smallest in its class. It is available in vented gauge (psig), sealed gauge (psis) and absolute (psia) reference pressure formats. Used in conjunction with our intuitive Windows-based software, the DCX-16 is the ideal solution for CSO monitoring, runoff monitoring, or well tests.
All Keller America level and pressure transmitters, including those with guaranteed lightning protection, are available for shipment within 3 business days. Contact Keller America at 877-253-5537 for more information.
You have successfully added from to your part list.
---