Stop Vibration Before It Destroys Your Equipment
Product Announcement from Kellett Enterprises, Inc.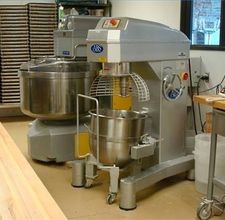 · When vibration isolation is essential to the success of your next project, are the dynamic characterization terms of pressure sweep, frequency sweep, amplitude, equipment, co efficiency of friction and temperature tolerances, low decibel sound reduction important to you?
· Do you have vibration issues costing you productivity with machine downtime and expensive maintenance costs?
· Do you have the reliability and experience of an organization providing vibration solutions for 50 years?
Since 1960, Kellett Enterprises, Inc. has been resolving vibration issues around the world. There are "look alike" vibration isolation pads around, but that's where the similarity ends. Kellett designed and was the first to patent the 3 layer vibration isolation pad design in the United States.
The LP-13 Shake Absorber® Vibration Isolation products provide a cost effective solution to this problem. The pads have been called many things: vibration pad, vibration isolation pad, vibration isolator, damping or dampening pad, machine mounting pad, and shake or shock absorber. Our product converts the mechanical energy to a small amount of heat energy, and that in effect prevents transfer of vibration at the feet of the equipment or contact points.
LP-13 Characteristics:
· Shore Durometers from 50 – 70
· 3 Layer Design
· Thicknesses available: 3/8", 1/2", 3/4" and 1", custom available by quote
· Temperature ranges from -40° up to 220°+ Fahrenheit
· Oil, Abrasion, Flame, and UV Resistant
· Tensile Strength up to 1800 PSI
· Max Load up to 400 PSI
· Damping Coefficient up to @10hz: 110.11 N-Sec/mm
· Coefficient of Friction up to Static: 963u
· Kinetic up to .866u
· Water Absorption < 2%
The LP-13 Shake Absorber® pad installs easily and adds life to machinery, computer systems, engines, parts and anything else that threatens stability, production and downtime.
Some of the many applications where the LP-13 has successfully isolated vibration include transformers, compressors, boilers, pumps, generators, HVACR, lab equipment, industrial fans and motors, operator cabs, hydraulic presses, bridge construction, conveyor belts and so much more. Our pads are always custom cut, never custom priced.
Recently certified as a Woman Owned Business, Kellett Enterprises is a second generation family owned and operated corporation. Located in the beautiful upstate area of Greenville, South Carolina, Kellett owns and operates a building comprising of over 11,000 square feet.
You have successfully added from to your part list.
You need Flash player 8+ and JavaScript enabled to view the Stop Vibration Before It Destroys Your Equipment video.
Get the Latest Flash player.
---