Product Announcement from Lapp USA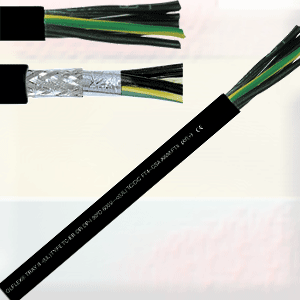 ÖLFLEX® Tray II is an industrial grade tray cable with superior oil performance for long cable life. It has been improved to meet UL Oil Res. I & II and have better cold temperature flexibility, meeting UL -25ºC cold impact. It has a pressure extruded jacket and fine copper stranding for excellent flexibility making it much easier to pull through tray. With UL TC-ER approval, no conduit is needed so you can reduce material costs along with saving on labor.
OLFLEX® Tray II is a global multi-conductor, 1000 Volt, 90ºC, UL Type TC-ER* and MTW, c(UL) Type TC/CIC, CE compliant, oil resistant and flexible control cable with exposed run approval. It is also UV resistant and approved for direct burial. Due to OLFLEX® Tray II's higher stranding, precision extruded jacket, worldwide approvals, and Lapp's renowned quality, OLFLEX® Tray II is a superior alternative to stationary TC cables. These advantages make installations much easier and quicker, and ensure the cable will hold up to your industrial requirements. OLFLEX® Tray II control cables are designed for use in all electrical equipment in dry, damp, and wet conditions. OLFLEX® Tray II CY has an overall foil tape and tinned copper braid that is recommended whenever electrical interference distorts signal transmission, or when EMI emissions need to be suppressed.
This product is lead free and is RoHS compliant.
Lapp USA, a Lapp Group company, offers a complete one-stop solution for power/signal cable and connector needs throughout automation markets. Lapp USA has the broadest range of products, which includes OLFLEX® flexible, oil-resistant and continuous-flex cables, cable track and accessories, EPIC® multi-pin rectangular, circular and pin & sleeve connectors, SKINTOP® strain relief and cable glands, EPIC® remote access ports, and harness assemblies. .
For more information, contact Lapp USA, 29 Hanover Road, Florham Park, NJ 07932; call toll free 800-774-3539; or visit www.lappusa.com
You have successfully added from to your part list.

Play OLFLEX® TRAY II Cable Features New Approvals Video
---