Multi-Purpose Laser Welding Workstation
Product Announcement from LaserStar Technologies Corporation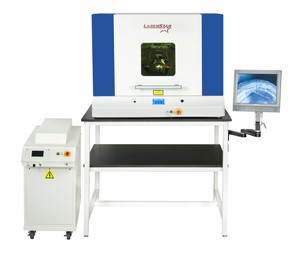 Multi-Purpose Welding Workstations
LaserStar Technologies offers a wide range of standard and custom laser welding workstations to meet a variety of precision spot and seam laser welding applications.
Multi-Purpose Workstations are Class 1 Enclosures that easily integrate with a variety of laser processing technologies and motion systems. Features include multi-axis motion devices, custom process controls, vision system alignment and inspection, atmospheric control, while offering the speed, reliability and flexibility required for meeting stringent quality control and process certification standards.
As a turnkey solution provider, LaserStar's Applications Specialists will evaluate your welding requirements, define the application goals and objectives, specify and verify the correct welding technology, and define a complete system configuration to accomplish the desired results.
• Spot and Seam Welding
• Class 1 Eyesafe Enclosure
• Nd:YAG and Fiber Compatible
• Stable, Ergonomic Platform
• High Speed Motion Solutions
• Space Saving Footprint
• Modular System Design
• Economical Design
---