Product Announcement from Laserglow Technologies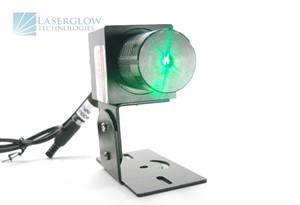 Highest precision focusable alignment lasers for maximum visibility in all lighting conditions.
Laserglow's line-generating laser modules are ideal for any application where a highly visible line projected on to a surface is needed. Laser modules are available in 10, 30 or 90 degree fan angles, determining the projected line length at a given distance. The Brightline Pro Green Line generating modules incorporate focus-adjustable optics, greatly increasing the precision for tasks requiring the highest level of accuracy or greater working distance. In addition, green lasers are four to five times more visible to the human eye than red lasers of the same output power, making the Brightline Pro Green lasers a versatile alignment solution for any lighting conditions.

Key Features:
Starting at: $309
Output Power:<5 mW to >80 mW
Expected Life: 3000-5000 hours
Projection Type (dot/line/cross):Line
Key Feature:Projects a highly visible focus-adjustable green line for high precision applications.
Package Includes:Alignment laser mounted in block (mounting bracket and power supply optional)
Casing:Machined Aluminum
Line Straightness: Better than 0.1% over full length
You have successfully added from to your part list.
---