Plant & Food Inspection Systems
Product Announcement from Leica Microsystems, Inc.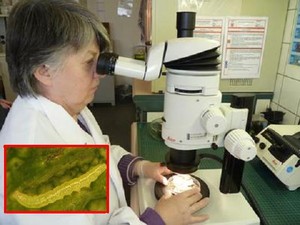 Exotic fruits and sun-kissed vegetables - we have long been accustomed to a huge selection of culinary delicacies that are available fresh in stores on a daily basis. Sometimes, however, these goods flown in from far away carry along unwanted passengers: pests, fungi, or viruses, which cannot be seen with the naked eye. They can work their way into the ecological cycle and, in the worst-case scenario, can even cause epidemics. To prevent this, plants are subjected to strict inspections when being imported.
Microscopy systems make these crucial inspections easier
Use the link on the left to read about several approaches to ensuring safety in food & plants
Click Here to view a video on Ergonomics at the Workplace: Improve Efficiency by Enhancing User Comfort
---