Carbon Stripper Foil...any thickness
Product Announcement from MINTEQ® International Inc, Pyrogenics Group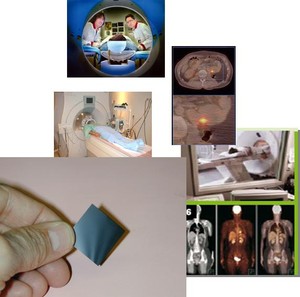 The Pyrogenics Group is a world leader in the production of extreme-purity freestanding PYROID® Pyrolytic Graphite (PG) films and stripper foils. PYROID® PG film is available at any thickness between 2 µm to 75 µm, area densities of 0.5 mg/cm2 and up. (Pictures courtesy of Stanford Linear Accelerator Center and Ernest Orlando Lawrence Berkely National Laboratory).
Our stripper foil is used in radiation sources, nuclear particle physics R&D, and medical diagnostic imaging instruments.
PYROID® PG foils offer major customer benefits relative to alternative materials such as amorphous carbon foils or polycrystalline graphite foils.
PYROID® PG foils are:
• Stable at high temperature and vacuum • Easy to flex due to inherent higher flexural modulus • Erode very slowly
Resulting in:
• Higher strength than alternative materials
Benefit:
Our films last as much as 5 times as long as alternative materials.
You have successfully added from to your part list.
---