Product Announcement from MITEQ, Inc.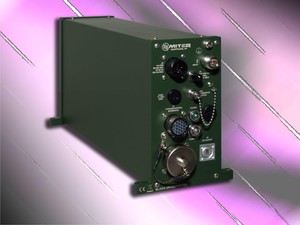 MITEQ's WS Series Ka-band Block Upconverters and Block Downconverters cover the entire commercial and military Ka-bands with over 30 models and offering L-band IF frequency bandwidths from 250 MHz to 1.5 GHz.
The WS block converters are antenna mount, weatherproof meeting IP65, IEC60529 environmental tests. The units offer superior RF phase noise surpassing MIL-STD-188-164 A and B, and IESS308/309, and excellent spurious free dynamic range. Gain of 33 dB for the upconverters models and 38 dB for the downconverters is adjustable in 0.2 dB steps over a 30 dB range. The WS series converters are available on MITEQ's website www.miteq.com or by contacting our SATCOM Sales Division at +1-631-439-9108.
Quick Links:
SATCOM Installations All Over The World.
Since 1969, and thousands of installations worldwide, MITEQ is a proven and recognized leader in theTelecommunications Industry.
Serving both the Military and Commercial Markets, MITEQ designs and manufactures standard and customized satellite communication equipment.
MITEQ's SATCOM product line includes:
MITEQ, an acronym for (M)icrowave (I)nformation (T)ransmission (EQ)uipment, designs and manufactures a complete line of high-performance components and subsystems for the microwave electronics community. Located on Long Island, New York for more than thirty-eight years, it has grown into a company which is dedicated to achieving technical excellence, producing quality products and satisfying our customer's specific needs.
Custom Design Capabilities - Since 1969, MITEQ the pioneers in Amplifier development, have been customizing to our customers specific requirements. Whatever your amplifier requirements are, most likely we have built it.
RF/Microwave Components - MITEQ is a recognized leader in the advanced development of RF and microwave products and sub-systems for both military and commercial applications. Our component solutions are backed by MITEQ's 3-Year Warranty and most are available as RoHs Compliant components. MITEQ also maintains dedicated engineering resources to modify our standard designs in support of custom-generated specifications.
Active Components:
Passive Components:
RF/Microwave Assemblies - The bulk of MITEQ's business is in customized components, assemblies, sub-systems, systems, multi-function assemblies and Integrated Microwave Assemblies designed specifically around the customer's needs.
You have successfully added from to your part list.
---