Hyvair® Small Power Units -- HT Series
Product Announcement from M & M Rogness Equipment Company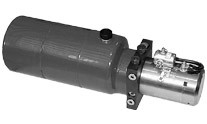 Helping keep your machinery working is our primary area of expertise.
Rogness Equipment Company was founded in 1947 by the late Mr. Herb Rogness. From small beginnings to being a reputable name in the Fluid Power Industry, Rogness Equipment Company has been committed to offering in stock, high quality products with excellent reputations and names such as Kepner, Hansen, Double A, Gerator, Norgren, Greer, Ortman among many others.
To this day Rogness Equipment Company is still committed to bringing the best products and solutions to the marketplace. Our staff can work with you to find the right product for your application, often improving existing systems. Purchased in late 2007 by Mr. Michael Minogue former owner and founder of M & M Hydraulic Company, Mr. Minogue conjoined M & M to the Rogness Equipment Company name.
All employees are focused on continuing to help customers find what they require to maintain production machinery and for OEM purposes as well as stay a strong leader in the Fluid Power Industry.
Contact us today for a quote!
---