Planar Transformers...cost effective alternative
Product Announcement from MPS Industries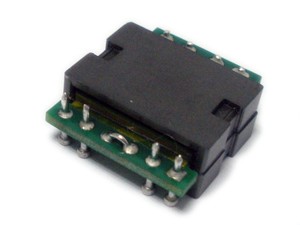 MPS Industries has developed six new series of planar transformers and one new series of planar inductors into their product line in order to provide highly efficient components for applications that have space, weight and/or height restrictions.
MPS's low profile planar magnetics offer very low leakage inductance and low core loss without compromising performance. With the use of an optimized core, advanced winding geometry and interleaving technology, these transformers have a high power density of 600 watts per inch, excellent heat dissipation and outstanding repeatability and reliability. Planar magnetics offer cost-effective alternatives to traditional magnetic solutions.
MPS's planar transformers are ideal for many applications, including automotive, medical, military and aerospace, telecom, high switching frequency power supplies, high current DC/DC converters and more.
For more information, please contact MPS Industries at sales@mpsind.com or visit our planar transformers page.

About MPS Industries
MPS Industries, Inc. is a leading manufacturer and distributor of electronic components, specializing in magnetic components and power supplies. Our broad product line covers a wide range of applications in industries including medical, military, telecom, industrial, and consumer electronics.
---