Outsource All Your Metrology Needs
Service Detail from MSI-Viking Gage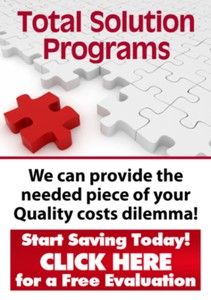 MSI-Viking Gage can customize and administer a Total Solution Program to manage the calibration, maintenance and inventory control of all your company's metrology equipment.

Fully Customized Total Solution Programs
There is no charge to you for us to meet with you, evaluate your needs and develop a program to meet your company's very specific requirements and wishes.
Your Total Solution Program can include any combination of these services tailored to your business:
Regularly scheduled calibration of any or all equipment (bi-annually, quarterly, monthly or weekly...based on your needs!)
Determine appropriate equipment calibration intervals 24/7 Online asset calibration status and certificate access Routine inspection, maintenance and cleaning of equipment
Determination of Repair or Replacing faulty equipment
Repairing equipment
Training for maximum use of your equipment
Instruction on daily care of your equipment
On-site and/or in our controlled laboratory
Asset inventory management and purchasing consultation
Leasing and Loaners on some equipment
Help in solving complex measuring related problems
And much more!
Whether calibration and certification of your equipment is essential to adhering to industry regulations and keeping your doors open, or it's just a smart business practice, we can provide Your Total Solution.
---