SEMS Fasteners
Product Announcement from MW Industries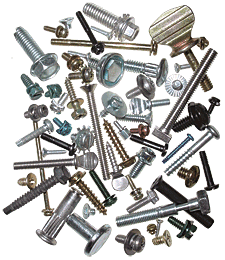 Rumco Fasteners (a division of MW Industries) offers SEMS, threaded assemblies that are combinations of fasteners with clips, washers or other components to improve your assembly process. We offer custom design, manufacture and services including: heat-treating, plating, and coating with the fastest turnaround in the industry. Classic MW performance, specializing in two and three-piece SEMS and fastener products including: quality cold-headed fasteners, machine screws, sheet metal / tapping screws, weld screws, rivets, specialty screws, thumb screws, metric / unified threads, and socket cap screws.
Examples include:
Washer Types: Conical, Dome Tooth Periphery, External Tooth, Internal Tooth, Internal-External Tooth, Split Lock, Countersunk Tooth, Crest Cup®, Flat, Fairing, Finishing, Square Cone, Terminal & U-Lok®
Head Styles: Binding, Flat 82oo, Oval, Oval Undercut, Round, Fillister, Hexagon Washer, Pan, Round Washer Head, Truss
Driver Types: 6-Lobe, 6-Lobe Slotted, Combo Square Drive, Hex Washer, Onbew-Way, Phillips (#1), Phillips Slotted, Slotted, Square Drive, Tamper Resisant, Type 1A
Whatever your fastener or threaded assembly needs Rumco Fasteners (a division of MW Industries) expertise can help.
Click on the Product Details or e mail links on this page for more information or to discuss your requirements
---