Product Announcement from Magnetic Shield Corporation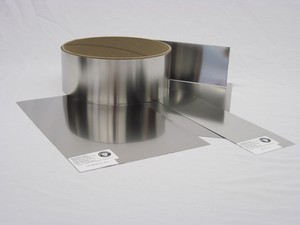 REQUEST A QUOTE TODAY & SAVE UP TO 20%*
*20% Savings applies to a first-time Magnetic Shield Corp. RFQ Request (website only) that converts to an Order Online within 30 days.
Sheet or Foil? Our NETIC® and CO-NETIC® alloys, presented in this guide, are proprietary materials developed by Magnetic Shield Corporation specifically to provide effective magnetic shielding. Both are available in either foil or sheet form in a convenient range of material thickness. In fields of low intensity, CO-NETIC AA is used for its high initial permeability and corresponding high attenuation characteristics.
In fields of high intensity, NETIC S3-6 is preferred because of its high magnetic saturation characteristics. In some instances, combinations of the two materials may be useful. NETIC material is always placed closest to the magnetic field source. Many users explore the effects of magnetic shielding alloys through use of our Magnetic Shielding Lab Kit, quickly prototyping solutions to magnetic interference problems.
The sheet form of these materials is preferred in areas of high magnetic force, where greater alloy thickness is necessary, or where substantial production tooling investment is justified.
Examples: Power supplies, CRTs, photomultiplier tubes, disk drives, test chambers, and many electronic assemblies utilize cans, cylinders, boxes and enclosures fabricated from flat sheet by heliarc or spot welding.
Foil may provide effective shielding with minimum fabrication, avoiding expensive tooling and extended production time.
Examples: Prototype and laboratory evaluation projects and production applications such as shielding field-sensitive components, printed circuit boards, instruments, signal leads and power cables.
Looking for "hands-on evaluation" while lowering project costs and increasing confidence? Request your Test Kit and save 10% today!
Magnetic Field Meter Included With Basic Lab Kit
You have successfully added from to your part list.
---