Product Announcement from Magnetic Shield Corporation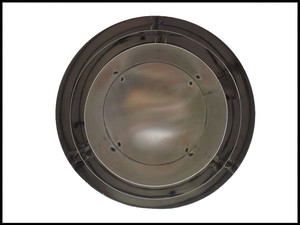 REQUEST A QUOTE TODAY & SAVE UP TO 20%*
*20% Savings applies to a first-time Magnetic Shield Corp. RFQ Request (website only) that converts to an Order Online within 30 days.
We have expanded our stock chambers to include our new larger size chamber ZG-218 with an inside work area measuring 18" diameter.
Degaussing Coil option for reducing residual magnetism and various sizes of cradles to hold the chambers in a stable position are both available upon request. The cradle sets easily on a table top or work-bench.
Our Zero Gauss Chambers
Based on decades of field proven experience, our most popular research product fabricated from MuMETAL® alloy is the Magnetic Shield Corporation Zero Gauss Chamber. These scientifically engineered chambers provide a laboratory work space of extremely low magnetic field and are preferred worldwide by universities, private research companies, national laboratories and companies required to provide evidence of military or consumer regulatory compliance. Our standard Zero Gauss Chambers made of high permeability (µ) Stress Annealed MuMETAL® consist of 3-layers and are designed to attenuate external fields 1,000 to 1,500 times. Of all geometric shapes, a cylindrical configuration is one of the most effective for absorbing external magnetic flux lines, thus creating an efficient magnetically shielded finite space.
Looking for "hands-on evaluation" while lowering project costs and increasing confidence? Request your Test Kit and save 10% today!
Magnetic Field Meter Included With Basic Lab Kit
You have successfully added from to your part list.
---