Product Announcement from Mar Cor Purification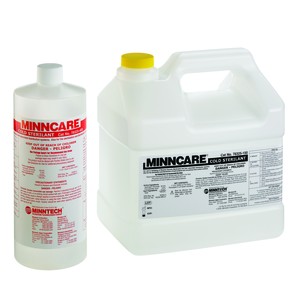 Mar Cor provides a full range of Filtration products for your purified water needs:
Using Minncare Cold Sterilant is the most efficient way to reduce or prevent biofilm contamination of your water treatment and distribution system. It is proven to be the most effectivedisinfectant available.
Actril Surface Disinfectant is a powerful solution proven to kill even the hardiest class of organisms, for example MRSA and C.Difficile. Now available Double Bagged for Clean Room environments.
Mar Cor's unique Dry Fog technology uses Minncare to effectively disinfect most areas from a small confined space to a large clean room.
Fouled membranes in water treatment systems reduce system efficiency and cost you money. Minnclean AC and Minnclean TF offer fast and safe cleaning for your Reverse Osmosis membranes that restore efficiency.
You have successfully added from to your part list.
---