Advanced Identification Solutions
Product Announcement from Matica Technologies Inc.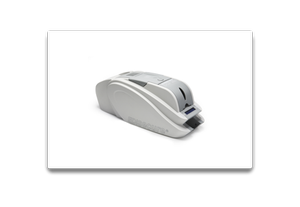 Edisecure Line
Digital Identification Solutions is a global provider of advanced identification solutions, specialized in secure government and corporate applications for ID cards and ePassports/Visa. Together with Matica offers a global presence and a strong support network.
Digital Identification Solutions develops and offers secure credential solutions, including EDIsecure® Card Management Software, cost-effective Direct ID Card Printers, the best selling EDIsecure® XID Retransfer ID Card Printers for high-quality card personalization in the world, an unique desktop laser color personalisation system, and a wide range of encoding and lamination options, as well as ICAO compliant EDIsecure® e-Passport printer solutions.
Whatever your ID application requirements are, Digital Identification Solutions AG ensures that you will receive an individually customized solution from our extensive product portfolio and services for your specific needs.
Visit the website http://www.digital-identification.com/
* For the support, spare parts, consumables & exceptional availability of the folowing legacy printers, please refer to your sales representative.

VALUE CLASS M1100
PERFORMANCE CLASS M2000
RETRANSFER CLASS M3000
SECURITY CLASS M4000
Matica System is a leading worldwide company that designs, manufactures and markets card personalization, card mailing systems and ID card printers. The product portfolio includes proprietary designed high speed, midrange and desktop solutions for banking, government, ID, passports, access control and transportation applications.
---