Industrial Hose & Fittings
Product Announcement from Mercer Gasket & Shim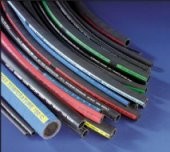 All of our hose, fittings & plastic tubing are manufactured to the highest standards of quality.
Our technical capability ensures that hoses and fittings are specifically designed and tested to match each other and to exceed the required standards.
Let us do the work! Use our expertise and advice to be sure that the correct hose is specified for your application.
Fittings may be supplied in special materials e.g. Stainless Steel, Monel etc. and special designs can be produced to your own specification.
Ask for a Quotation - Highly competitive pricing will give you the best deal in today's market.
---