Marking Dies and Stamps
Product Announcement from Metal Marker Manufacturing, Inc.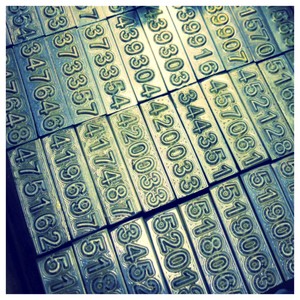 Metal Marker takes pride in the manufacture of superior quality, precision engineered, marking and decoration stamps. Metal Marker produces these marking dies and stamps with state of the art software and equipment. Marking dies and stamps are always produced from quality tool steel and engraved per customer specification creating a long lasting stamp that saves customers money. Metal Marker Mfg. has the ability to design and manufacture custom embossing dies / debossing dies, hand stamps, roll marking dies, segmental type and stamps.
Our Customer Service Representatives work with you to develop the solution to best meet your needs. Please contact one of our Customer Service Representatives to obtain additional information or a quote for marking dies and stamps.
Award Winning Quality & Delivery! ISO 9001 + AS9100 Certified Quality Management System. FAST On-Time Delivery since 1923. Wide variety of identification products. Customer Service Representatives with Knowledge & Experience to help you develop the solution to best meet your identification needs.
---