Anritsu LMR Master
Product Announcement from Microlease Inc.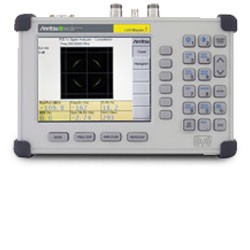 The Anritsu LMR Master is the ideal instrument for Land Mobile Radio (LMR) and Public Safety System technicians and engineers testing the RF performance of P25 and NXDN radios in the VHF/UHF, 400 MHz, 700 MHz, and 800 MHz bands. The LMR Master includes a cable & antenna analyzer, spectrum analyzer, and can be configured with interference analyzer, channel scanner, RSSI, AM/FM demodulation, RF power meter, GPS receiver, and P25 Tx Signal Analyzer, P25 RF measurements, P25/NXDN Talk-Out Coverage Measurements, and Signal Analyzer. The high performance 25 MHz to 1600 MHz cable & antenna analyzer can be used to sweep cables and antenna systems.
Key Features and Specifications
Cable and Antenna Analysis
P25 and NXDN GPS Coverage Mapping (BER, Power, etc)
P25 Control Channel Decode
Interference Monitoring and Analysis
Free Application Notes!
---