Limited Lifetime Warranty from Instek
Product Announcement from Microlease Inc.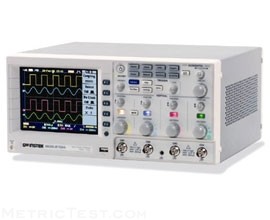 Now Available! Limited Lifetime Warranty for Instek Oscilloscopes
All models in the Instek GDS-1000/2000 digital storage oscilloscope series now have a limited lifetime warranty! The warranty guarantees that customers will receive service warranty under GW Instek's networks Customers will receive at least 5 years of full support even after production of their model has ceased. Contact your sales representative today to find out more!
GW Instek, with the strong belief in providing customers with efficient, high quality and reliable products, has decided to implement the Limited Lifetime Warranty plan for the GDS-2000 series 2/4 channel digital storage oscilloscopes as well as the GDS-1000 series 2 channel digital storage oscilloscopes. Due to GW Instek's confidence in its products this plan was initiated to repay GW Instek's customers for their continued support. With low procurement costs, maintenance costs as well as the service warranty, you can be assured that the product will remain in the best possible condition.
Learn more about Instek GDS-1000 Series Oscilloscopes
Learn more about Instek GDS-2000 Series Oscilloscopes
Program Details
Warranty is limited to above models and does NOT apply to any other Instek series, models or accessories
Call 1.800.417.4370 for more details
---