Copper Tungsten
Product Announcement from Mi-Tech Metals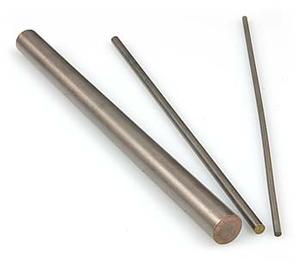 Mi-Tech Metals' copper tungsten alloys are commonly used in EDM electrodes and other electrical and electrical/thermal applications. They are also used for facing and inserts for flash and butt welding dies, projection welding electrodes, seam welding bearing inserts and facing for electro-forming and electro-forging dies.
Although they are somewhat more difficult to machine, tungsten carbide copper materials provide high mechanical properties and excellent resistance to erosion. They are commonly used in oil devices to protect the contact from oxidation.
To learn more about which copper tungsten alloy is best for your application, refer to the composite properties chart or contact a Mi-Tech Metals professional.
Note: Our CW70E, CW75 and CW80 materials are readily available in various stocked sizes of rods and flat bars. Our TC70 material is available in multiple sizes of rods.
Please click on the buttons for more information or to request a quote today!
---