Electrical Discharge and Electrochemical Machining
Product Announcement from Mi-Tech Metals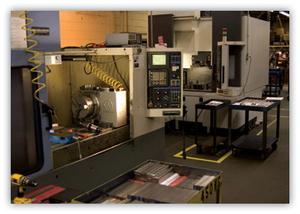 When quality counts, companies count on Mi-Tech Metals. Our tungsten composites are used worldwide for electrical discharge machining (EDM) and electrochemical machining (ECM) electrodes. All composite material is manufactured by the press, sinter, and infiltrate process; adhering to strict quality checks every step of the way. You can rely on the quality of our tungsten composites to provide consistent, homogeneous materials that yield high and even burning rates.
Mi-Tech Metals offers a range of high-quality tungsten composites, with varying amounts of tungsten to match your applications. Typically, as the tungsten percentage decreases, the burning rate increases, resulting in some loss of definition and finish. For ECM applications, our customers usually prefer our CW75 material which offers excellent thermal and electrical characteristics and the ability to withstand erosion.
Our Mi-Tech Metals professionals are ready to help you determine how to make the most of our copper and silver and tungsten composites. Request a quote today to learn more!
---