Silver Tungsten - SW
Product Announcement from Mi-Tech Metals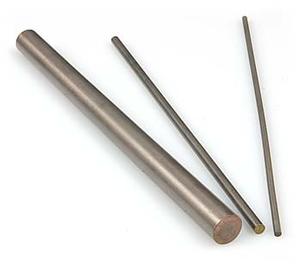 Looking for something with a little more spark? The higher electrical conductivity of silver makes our silver tungsten composite the perfect choice for EDM electrode applications where maximizing conductivity is crucial.
Silver tungsten alloys contain between 26-50% silver and are mainly used for electrical contacts-generally heavy-duty devices subject to high current. Silver tungsten combines the high thermal and electrical conductivity of silver with the arc resistance of tungsten.
Contact a Mi-Tech Metals professional to determine which silver tungsten composite is best for your application, or refer to the composite properties chart for more detailed information.
Note: Our SW50 material is readily available in various stocked sizes of flat bars. Our SW65 material is available in multiple sizes of rounds and flat bars.
Please click on the buttons on this page for more information or request a quote today!
---