Super Chatter Free® - Diemitech®
Product Announcement from Mi-Tech Metals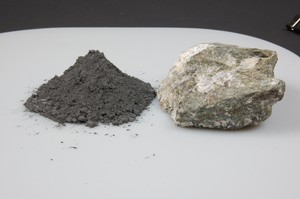 Diemitech has three times the ductility of comparable materials, making it significantly less brittle and more durable for less chipping and longer tool life.

Diemitech has three times the thermal conductivity of steel, which improve cycle times and solves heat transfer such as porosity and shrinkage.
Diemitech has a low affinity for iron, eliminating die solder problems and improving product quality.

Greater Durability for Longer Tool Life

Core pins and insert details are less susceptible to breakages because High Density 17.7 Diemitech has strong tensile properties and high thermal conductivity. Unlike other alloys used in die cast tooling, Diemitech resists chipping and breakage, leading to less downtime to change out broken cores.

The combination Diemitech's low thermal expansion and high thermal conductivity reduces heat checking and improves tool life.

Reduce Downtime While Improving Quality

As Diemitech has a high thermal conductivity and low affinity for iron, core pins will stay cool and aluminum will not adhere to the pin. Quality improvements and reductions in reject parts are realized by eliminating die soldering. Reducing machine downtime to change out or clean and polish off core pins.

Porosity in castings can cause a high reject rate. Porosity will cause casting leakage and porosity adjacent to core locations can be problematic for drilled and tapped holes. Porosity issues can be solved by speeding up solidification at these locations with a high thermally conductive alloy such as Diemitech.

Increase Cycle Time to Increase Capacity

Inserting Diemitech at thick sections of the casting will dramatically improve solidification rates. When you use High Density 17.7 Diemitech, solidification occurs up to 10 seconds faster than in dies without Diemitech shot blocks. Using Diemitech increases cycle time so you can increase plants production capacity.

From reducing downtime to increasing capacity, from eliminating die soldering to improving die cast tooling, High Density 17.7 Diemitech is the logical choice for solving issues at specific locations in die cast tooling.
Please contact us for more information or request a quote today!
---