Product Announcement from Microchip Technology, Inc.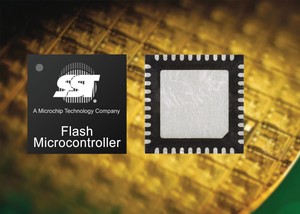 Microchip Technology Inc., a leading provider of microcontroller, analog and Flash-IP solutions, today announced that it will continue to manufacture legacy 8051/80C51 MCUs that provide pin-for-pin-compatible replacements for most of those recently placed under "End-of-Life" (EOL) notification by NXP. Included are drop-in replacements for NXP's P89LV51RB2/C2/D2 and P89V51RB2/C2/D2 EOL series of 80C51 8-bit microcontrollers. Microchip's April 2010 acquisition of Silicon Storage Technology, Inc. (SST) included a legacy 80C51 MCU business, which Microchip has continued to support.
"Microchip has a history of supporting customers with long lifetimes on all of our product lines," said Randy Drwinga, vice president at Microchip Technology Inc. "We also have a strong presence in the industrial, automotive and medical markets, and understand that long-lifecycle product support is important to these customers. We welcome anyone currently using NXP's 80C51 MCUs who doesn't wish to redesign their end products to use our 100% compatible 80C51 product portfolio, and we offer them the option to migrate to our broad portfolio of 8-bit, 16-bit and 32-bit PIC® microcontrollers, at their convenience."
Microchip has a cross-reference document available on its Web site, as well as data sheets and a product brief, at http://www.microchip.com/get/18D1. NXP's P89LV versions are 3V MCUs, and are 100% compatible with Microchip's SST89V MCUs. Likewise, NXP's P89V versions are 5V MCUs, and are pin-for-pin compatible with Microchip's SST89E microcontrollers.
Development Support
As with all 8051-compatible microcontrollers, Microchip's 80C51 MCUs can be used with many third-party development tools that are widely available. Examples include programmers from Xeltek, Hi-Lo Systems, Advantech Equipment Corp., EETools and Phyton. Note that some third-party sites have these devices under "Manufacturer: SST."
Pricing & Availability
Microchip's 8051 MCUs are available today, and start at $1.22 each, in 10,000-unit quantities. Samples and volume-production availability can be obtained by emailing contact_8051@microchip.com. For more information, visit Microchip's Web site at http://www.microchip.com/get/18D1.
You have successfully added from to your part list.
---