Rubber and Plastic Products for Medical
Service Detail from Midwest Rubber Company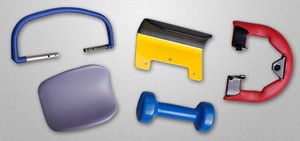 Midwest Rubber started supplying blood pressure cuff inflator bulbs to the medical industry in the 1950s. Today we have expanded our product lines to include components for inflatable cushions, hospital beds, diagnostic equipment, emergency kits, gurneys and stretchers.
Our relationships in this specialized industry include Stryker Medical, Star Cushion and Universal Services Inc.
You have successfully added from to your part list.
---