Laboratory Mini-Cutters for Smaller Applications
Product Announcement from Munson Machinery Company, Inc.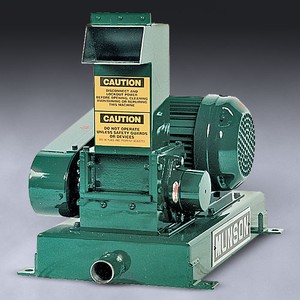 Munson Mini Cutters for coarse materials are industrial-grade, heavy-duty rotary cutters mated to 15 horsepower drives, designed for low to moderate production rates.
They are miniature versions of Munson's production-scale SCC Screen Classifying Cutters and as such, handle the same materials and offer similar size reduction characteristics but at lower capacities. Like SCC Cutters, they are effective at cutting hard, soft and fibrous materials into controlled particle sizes with minimal fines at high rates, and feature a patented helical rotor design with multiple cutter blades attached to a helical array of staggered holders called "interconnected parallelograms" to continuously shear oversize materials against twin, stationary bed knives.
Laboratory Mini Cutters are offered in four sizes (2", 3", 6" and 12"), all having 4" diameter rotors with three or four flutes.
---