Leaders in Motion Control
Product Announcement from Myostat Motion Control, Inc.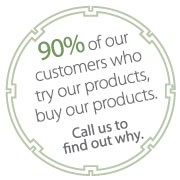 From initiation to implementation, Myostat Motion Control provides a full range of quality products and exceptional engineering support for robotics and automated machine manufacturers.
A leader in motion control since 1999, Myostat works closely with our customers to choose the right product for the job, optimize performance and provide ongoing technical support. Whether you are looking for a single component or a complete actuation solution, visit our website to learn more about our line of quality automation brands including: Hephaist Spherical Rolling Joint, In-Line Planetary and Right Angle Servo Gearboxes, Tamagawa TBL Miniature AC Servos, Reli-a-flex Instrument Shaft Couplings, and the Cool Muscle.
The Cool Muscle line of integrated servo motors provides all the common components required for motion control embedded into the motor itself. The seamless integration of both software and hardware components create highly efficient motion modules that can be easily integrated into existing designs, or used to shorten the development cycle of your new machine. Visit our site and find out why engineers who try our products, buy our products!
---