Silicone Rubber Products
Service Detail from National Rubber Corporation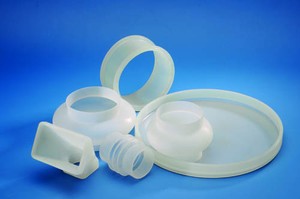 National Rubber can fulfill your medical needs for Silicone Rubber Products. If your product calls for high quality, complex shapes, or fast turn-around, call the supplier with a national reputation: National Rubber Corporation.
We have a sophisticated control drive that allows us to maintain extremely close tolerances to RMA classifications. We have the engineering capability and skill to extrude profiles of complex shapes of prescribed colors & shore hardness of the sample or blue print sketch.

Prototype to production of any elastomer is the forte of National Rubber Corporation.
---